Had so much fun on this one. Boo! Opal scared your distracting apps away! This Halloween, focus on what matters — pick a great costume and let your apps take a nap.

Happy Halloween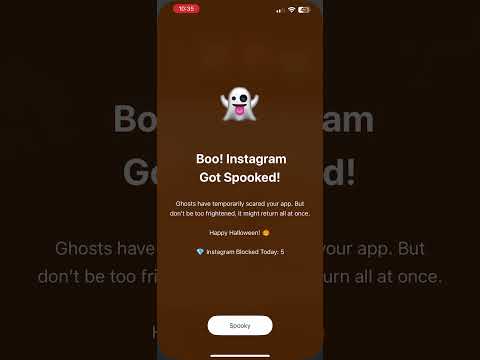 To see the Block Screens:
Open the Opal App
Start or Set a Session or App Limit to Block Apps
Open a Blocked App.
‍
You'll discover some amazing Halloween Block Screens.
‍
Here's a sample:
‍

**Carve Up Your Pumkin, Not Your Time.**Jack-o'-lanterns glow tonight,Put [App] away, enjoy the spooky sight.Happy Halloween!


**Trick or Tweet?**Candies in hand, [App]'s not in the band. Stroll the night, enjoy the sweet delight.Happy Halloween!


Vampires Don't App, They Take a NapBy day they rest, by night they jest,Dress up, leave [App] to the chest.Happy Halloween!


Hocus Pocus, [App]'s Not Your FocusWitches three, a charm spree,Without [App], you're free as can be. Happy Halloween!



Walking Dead, [App]'s Put to BedZombies around, make no sound,Time without [App], truly unbound.Happy Halloween!


**Who you gonna call? Not [App]!**Who to call when spooks draw near? Ghostbusters!Happy Halloween!


**Haunted House or Haunted [App]?**Spectral signals might cause a fright. Step away and enjoy the nightHappy Halloween!



**It's Alive… But Not [App]!**Much like the Frankenstein's creation, This app needs a brief rejuvenation.Happy Halloween!



**Black Cat Crossed, [App]'s Been Tossed!**Bad luck or jest, it's time to rest.Give your eyes a break, it's for the best.Happy Halloween!

‍
Share your favourite Halloween Block screens and tag our Instagram or Twitter/X to scare your Apps even more.
‍
You might have noticed our socials also turned spooky: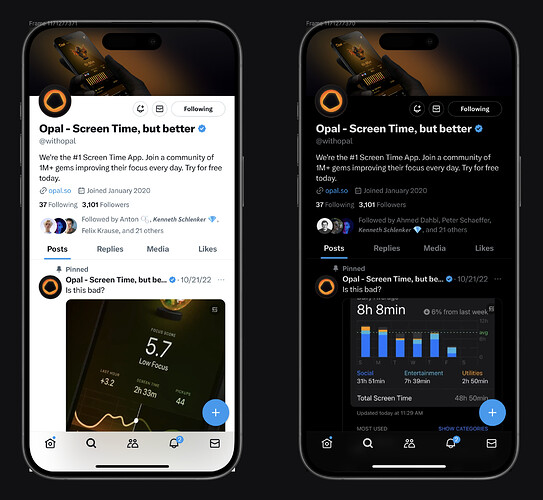 ‍