We want to simplify how you can use Opal to check your focus and screen time throughout the day. @Anton @matt and I have been working on the below design concept:
no more "Score" tab
new Home that shows your day up to now as an hourly bar chart, with in green time focused time which includes time you're offline and screen time on "focused" apps, Vs in red "distracted" screen time.
you can tap and scrub individual bars in the chart to see the data for specific hours
you can see the list of all apps/websites you used, time spent
you can tap on any app/website in the list to edit their focus level ("focused", "distracted", or neutral where it won't count in your screen time)
you can tap "today" to pick another date in the past and see the data for that day
Instead of representing your Focus as a numerical value out of 10 ('focus score'), we show it as a colorful bar chart with red being distracted and green being focused.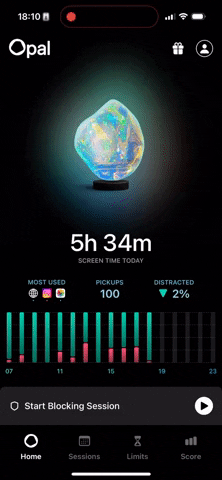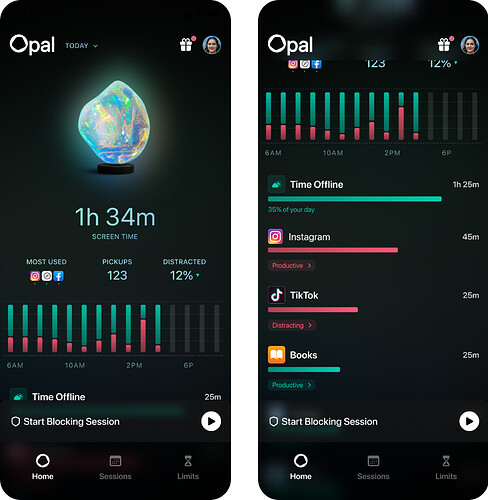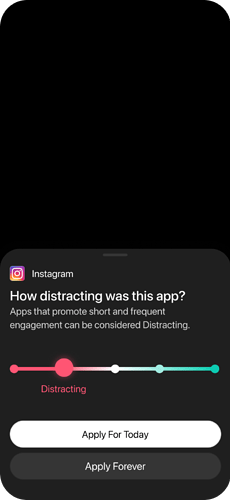 Let us know what you think:
How excited are you about this change? From 1-5 where 1 is 'it's terrible', 3 is 'meeh' and 5 is 'it's the best thing ever'
How would you improve it?