You have have noticed we're running this quick survey in app, here are some preliminary results (we just launched it an hour ago). This is super important as we're thinking about Community Features: what do you want?
400 responses to far (from serious gems who've had at least 50 sessions on the app)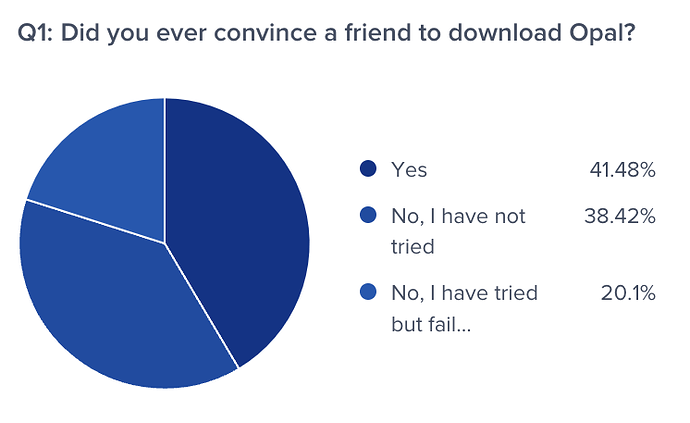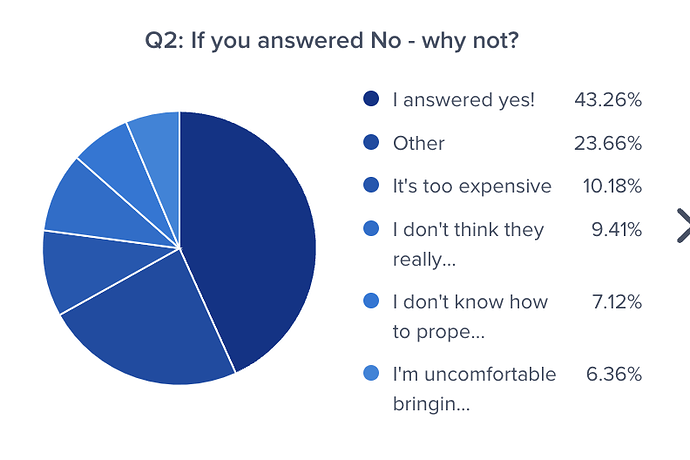 Don't hesitate to share your take!
Oooh and by the way
It's not a weakness to admit you struggle with screen time.

Millions of people are like you.

Let's break the shame together and find solutions.

— 𝙆𝙚𝙣𝙣𝙚𝙩𝙝 𝙎𝙘𝙝𝙡𝙚𝙣𝙠𝙚𝙧 💎 (@kschlenker) January 26, 2023